Premarital Counseling
Your wedding is for a day...

your marriage is for a lifetime!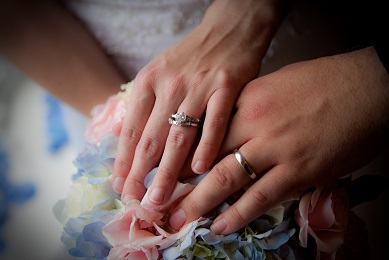 All the details for your wedding have been meticulously planned. From the photographer to the centerpieces, every element has been carefully examined to create a beautiful reflection of your love. Your wedding day is a celebration of your love and signifies transition into a new life as husband and wife.  As the final chapter of your pre-wedding life comes to a close, a new book begins.
But wait...what happens next?
Your wedding is 1 day...1 moment. Meaningful...yes! Significant...absolutely! Cherished...without a doubt! Yet, how many people do you know who have made it through this milestone successfully only to face painful marital dissatisfaction within a few years? Multiple couples likely come to mind. Worse than that, how many of them end up divorced? Lack of a personalized, strategic plan for navigating marriage is like stepping out into unfamiliar mountain terrain for a week-long adventure with only the clothes on your back and 1 bottle of water. That's not an adventure many of us are prepared for.
As the risk of divorce has increased, so have the concerns about committing to marriage.
You approach marriage with tremendous hope and excitement but deep down you feel fearful and worried about reliving the same unhealthy, unsuccessful patterns of divorced loved ones, including your parents.  You've watched friends and family become resentful toward their spouses while others just seem numb even though some had premarital counseling. With few examples of couples who've mastered marriage, the odds for a joyful life together seem to dwindle. You wonder what happened to the holy connection God describes. Can two really become one?
Yet, your desire for a life filled with heartfelt, real connection with one another remains.
Sharing life with your partner means a safe place to fall and a number one cheerleader all in one. There is no one else you'd rather spend life with. This is your soulmate. The person God intended for you.  And you want the level of commitment found in marriage. Through thick and thin, you hope for love that is unconditional. The kind of love that holds you tight but also can gently encourage you to grow. No criticism. No blame.
Truthful, positive conversations that honor one another and your marriage.
I'm here to tell you that there are couples who've mastered marriage and are leading lives of fulfillment and joy despite the unforeseen challenges of life. However, often newlyweds find themselves ill equipped once the honeymoon is over even after basic premarital counseling. For multiple reasons, they lack the knowledge and skills needed to create chapters within their unique book of marriage that keep them invested and curious about the writing the pages to come.
It's time to be the authors of your own love story, rather than letting life write it for you!
After years of providing couples counseling, I've learned a lot about what makes marriage work and what makes marriage fall apart. It's become my mission to equip fiancés and newlyweds for the challenges of marriage. My approach invites discussion of critical aspects of a shared life and introduces vital tools for navigating the marriage journey.  And...I personalize this to your relationship.
NO TWO MARRIAGES ARE THE SAME!
Each person brings unique personality, experiences, beliefs and dreams into the marriage. How could a cookie cutter method create what your specific marriage needs? I help fiancés and newlyweds understand themselves and one another so they can apply marital knowledge and tools in more effective ways. Digging deep into your needs and wants, I engage couples in starting to map out a path and teach them how to make consistent updates so no one gets lost along the way.
Premarital counseling is a must have gift for starting married life.
There is no guarantee for lifelong marriage, but starting off strong with premarital counseling is like building a bridge using expert designers, respected builders, and effective resources. The bridge opens for use in tip-top shape ready for the stress of daily use and seasonal stress. If parts of it are compromised along the way, the strong start means damages have less impact and repairs are easier. Let's make the marital bridge between you and your partner as ready as possible for the challenges of life.
Now is the time to protect your marriage from the unexpected difficulties experienced in love and life. If you're ready to invest in the future of your marriage, give me a call. Let's build a marital bridge to withstand the test of time!
If you are in a mental health emergency, you may call 9-1-1, call the National Suicide Prevention Lifeline at 1-800-273-TALK(8255), or go to the emergency room.