Frequently Asked Questions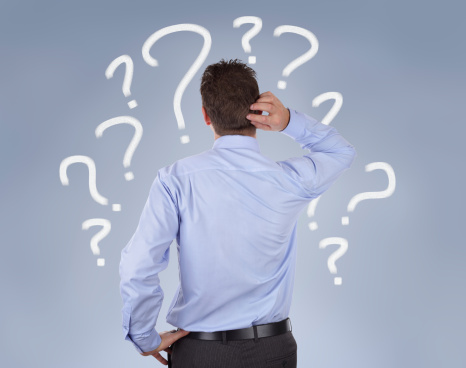 OFFICE DETAILS
I have evening appointments a couple of days a week. Feel free to contact me about available times.
The first appointment is about 1 hour. Sessions thereafter are 50 minutes long.
I accept cash, checks, debit cards, and credit cards. I also can process most HSA cards.
I work with adults (18 years old plus). I will be happy to provide you with names of professionals in the area who see younger clients.
The first session is an opportunity for me to gain a broader picture of your concerns and symptoms, as well as for you to determine if you feel comfortable working with me. Your goals and my treatment approach are discussed. Through this session, we can better determine if my practice can meet your wants and needs, and if so, we begin implementing the process for improvement and change.
The values of integrity and excellence are honored at my practice. You will encounter a professional and compassionate environment in which I manage all aspects of my practice from phone calls to billing. I maintain a small practice providing quality services, while also maintaining a balanced lifestyle for myself.
I utilize assessment tools, as needed, to assist in diagnosis, treatment, and measurement of progress. I do not provide psychological evaluations, which are typically a series of tests aimed at diagnosis and/or detailed information about functioning. If you are in need of an evaluation for ADHD, bariatric surgery, or disability, I will not be able to assist you with such testing.
Back to Top
COUNSELING 101
Psychologists provide counseling or "talk-therapy" to address concerns, while psychiatrists provide evaluations for medication, as well as prescribe and manage the use of medications. While some states have provisions for psychologists to prescribe medication, Texas does not.

Confidentiality – When revealing your innermost fears and struggles, you want to know that such information is private and protected. While there are a few limits to confidentiality (see below), your information is handled with professionalism and within the laws governing the practice of psychology. This knowledge allows you to return to your daily routine after each session with the comfort of knowing that you chose how much, if any, of your deeper concerns are shared with those in your everyday life.
Objectivity – While friends and family can be wonderful sources of support, there are times in our lives when we need someone outside the situation to help us find new perspectives and to provide honest feedback. While trusted others mean well, their views may be clouded by their own issues and/or their emotional connection to you. Engaging in objective discussion with a psychologist can yield validation, as well as new points of view.
Expertise – Years of training and experience generate scientifically proven treatments and effective interventions that are then individualized to your needs. Often people find peace of mind knowing that they are working with a professional who has the necessary skills to help them face concerns and who has worked with similar situations to provide guidance about strategies that may facilitate progress.

Information shared in therapy is protected, and I take the confidentiality of clients seriously. Your information is carefully stored and is shared as you request, such as releasing information to other professionals (e.g., medical doctor, lawyer) or as required by law.
If you use insurance, your information will be released to your insurance company to receive reimbursement for your sessions (see question below about information shared with insurance companies). At times, I may utilize de-identified information about you in consultation with other psychologists with the goal of gaining clinical feedback to assist in treatment. When your information is released for any reason, I only provide what is necessary to achieve the purpose of the communication.
State and federal laws place limits on confidentiality. I am obligated to break confidentiality in the following circumstances:

Harm to self or others
Child or elder abuse
Order by court of law
Sexual exploitation by a therapist

Given that you will be sharing intimate aspects of your life and investing your time and money, it is critical that you work with someone you trust and respect. Talking with the psychologist prior to committing to an appointment may help you decide whether or not his/her practice is a fit for you and the extent to which you feel comfortable with talking to him/her. Also, reading his/her website can give you insight into his/her approach to therapy. All psychologists are different, so take time to research each one. Here are some questions to ask psychologists as you make your decision:

Are you taking new clients?
Have you worked with people who have similar issues?
What is your approach to counseling?
What are your hours for appointments?

Keep in mind that if you do not feel comfortable with the first psychologist you visit, you can learn from that experience what you need in counseling and use that information to find a psychologist that is a better fit for you.
Back to Top
PAYMENTS
I am an out-of-network provider. You may seek reimbursement for part of my fees through your insurance, and the rate at which insurance reimburses for such services varies. Check with your insurance company to completely understand your out-of-network coverage. You will be responsible for paying the full balance of my services at each visit. I will provide you with a statement, which you may use to seek reimbursement from your insurance company following the session.
I have opted-out of Medicare. You have the right to participate in my services, but Medicare will not reimburse for any part of sessions.
If you decide to seek out-of-network reimbursement from your insurance, you should also be aware that your health insurance company may require that I provide it with information relevant to the services that I provide to you, which may influence your future insurability and/or insurance rates. I am required to provide a clinical diagnosis. Sometimes, I am required to provide additional clinical information, such as treatment plans, summaries, or copies of your entire clinical record.
This information will become part of the insurance company files. Though all insurance companies claim to keep such information confidential, I have no control over what they do with it once it is in their hands. In some cases, they may share the information with a national medical information databank, and it may be used in determining your future insurability.
Back to Top
If you are in a mental health emergency, you may call 9-1-1, call the National Suicide Prevention Lifeline at 1-800-273-TALK(8255), or go to the emergency room.